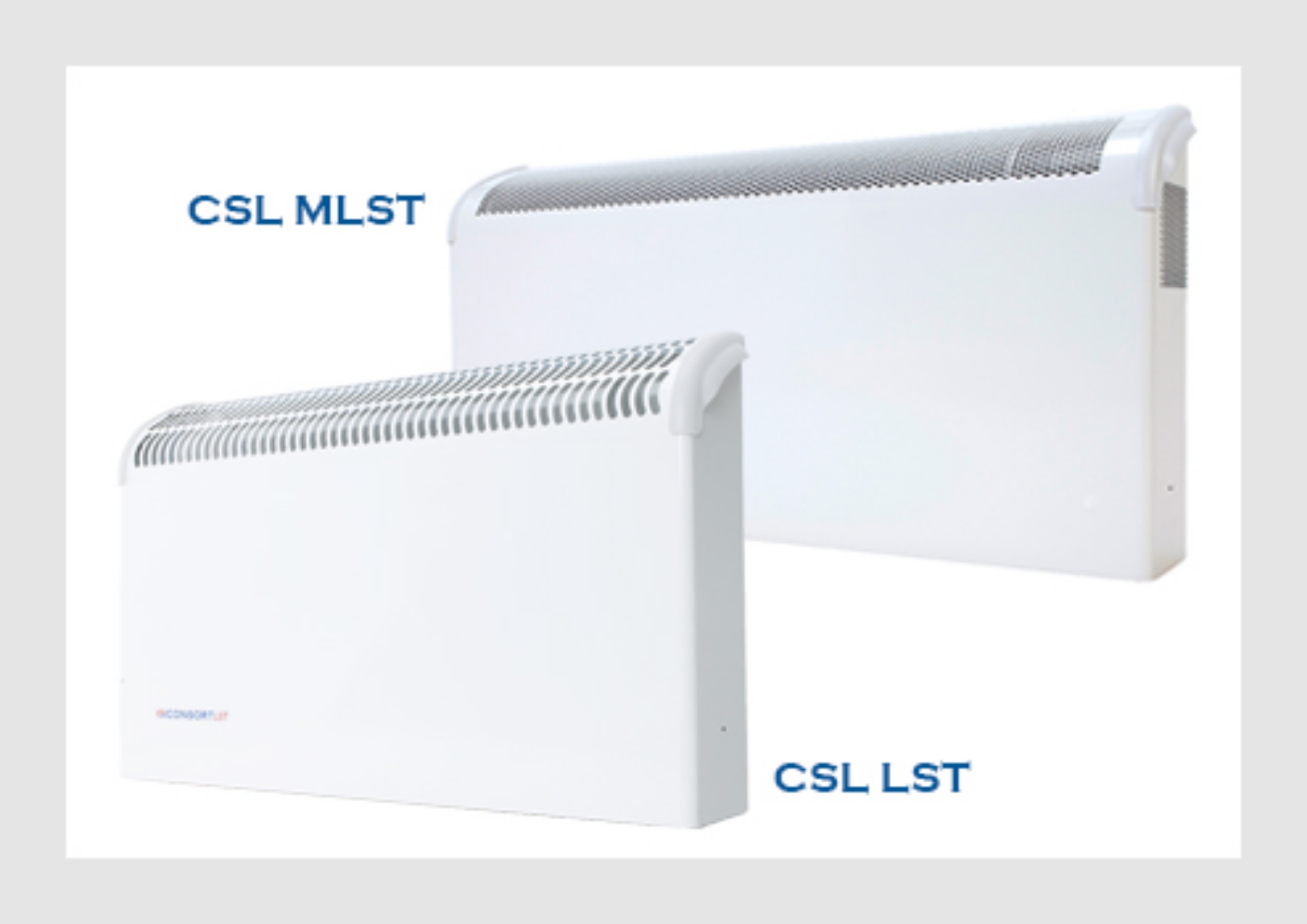 Consort Claudgen CSL2LST 2kW Wall Mounted Fan Heater
£315.00
Detailed Description
Consort Claudgen CSL2LST 2kW Wall Mounted Fan Heater
The Consort Claudgen CSL2LST 2kW LST is a wall mounted fan heater, perfect for use at home, in the office, in commercial, residential, retail or warehouse spaces. This low surface temperature, thermostatically controlled, quiet fan heater provides both a high level of safety and controllability. These units have been designed with safety in mind. Comes with a mesh grille to prevent objects being dropped into the heater and has an automatic safety cut-out.
If you need assistance, please contact our team on 0330 175 9558 or email orders@sunbeltsales.co.uk. Alternatively, you can use our live chat option.
Features & Benefits
1kW or 2kW rating.
Compatible with advanced single zone controllers and run-back time controllers.
Maximum surface temperature of 43°C to comply with NHS Estates Health Guidance Notes.
Quiet operation.
Available with mesh grille to prevent objects being dropped into the heater.
LED indicator light.
Automatic safety cut-out.
Finished in white.
*All wireless controllers are to be purchased separately.*
* Advanced single zone controllers: CRXSL, SLTI and LC wireless controllers
** Run-back time control and thermostat: SLPB, SLVT, SLVTB, SLPIR and SLPBWP wireless controllers
Please contact us if you require further information or advice.
Technical Specification
Type
Wall Mounted Fan Heater
Document Download
Documentation File Format Size
Consort Claudgen CSL2 Range - Operating Manual
PDF
0.8 MB
What's In The Box
Consort Claudgen CSL2LST 2kW Wall Mounted Fan Heater
Related products
Variable Thermostat
Free Standing
Quiet Operation
Automatic Safety Cut-out

In stock

Wall or Trunking Mounted
Automatic Safety Cut-out
Max Mounting Height: 2.3m
Fan Only Setting

In stock

Frost Protection Setting
Fan Only Setting
Variable Thermostat
Portable

In stock
Need some help?