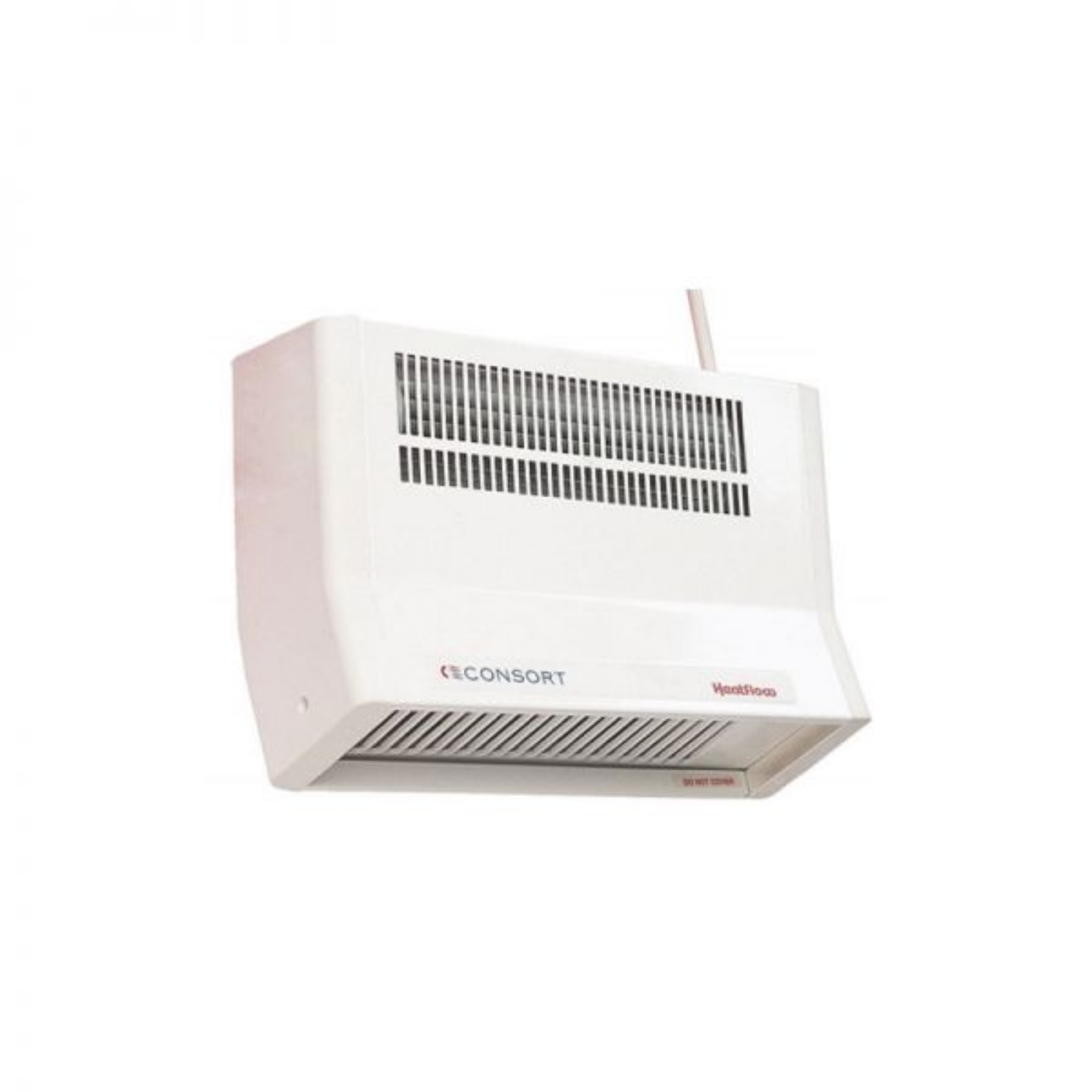 Consort Claudgen BFH2SL 2kW Downflow Fan Heater
£71.25
Detailed Description
Consort Claudgen BFH2SL 2kW Downflow Fan Heater
These metal bodied downflows feature heating control options with compatible wireless controllers. Additionally, there is also comfort and setback temperature settings, and automatic overheat safety cut-out. For ease of installation, they are fitted with a 0.9m cable. White finish.
They are ideal for bathrooms, kitchens and areas requiring localised, controllable heat.
Easy Install & Maintenance | LED Indicator Light | Fitted Power Supply Cable | Automatic Safety Cut-out
If you need assistance, please contact our team on 0330 175 9558 or email orders@sunbeltsales.co.uk. Alternatively, you can use our live chat option.
Features & Benefits
Automatic safety cut-out.
LED indicator light.
Fitted power supply cable.
Fixing/Securing bracket.
Metal bodied.
Finished in white.
All wireless controllers are to be purchased separately. One SL controller can operate multiple SL heaters.
Choice of SL controllers:
SLPB: Run-back timer and thermostat.
SLVT: Run-back timer and adjustable thermostat.
SLVTB: Battery-powered run-back timer and adjustable thermostat.
SLTI: Programmable 7-day timer and thermostat
Technical Specification
No. Of Heat Settings
Variable
What's In The Box
1 x Consort Claudgen BFH2SL 2kW Metal Bodied Downflow Fan Heater with power cable
Related products
Quiet Operation
Automatic safety cut-out
Fan Only Setting
3kW Rating

In stock

Wall or Trunking Mounted
Automatic Safety Cut-out
Max Mounting Height: 2.3m
Fan Only Setting

In stock
Need some help?