Clarke IQ2000S 2kW Infrared Quartz Heater with Stand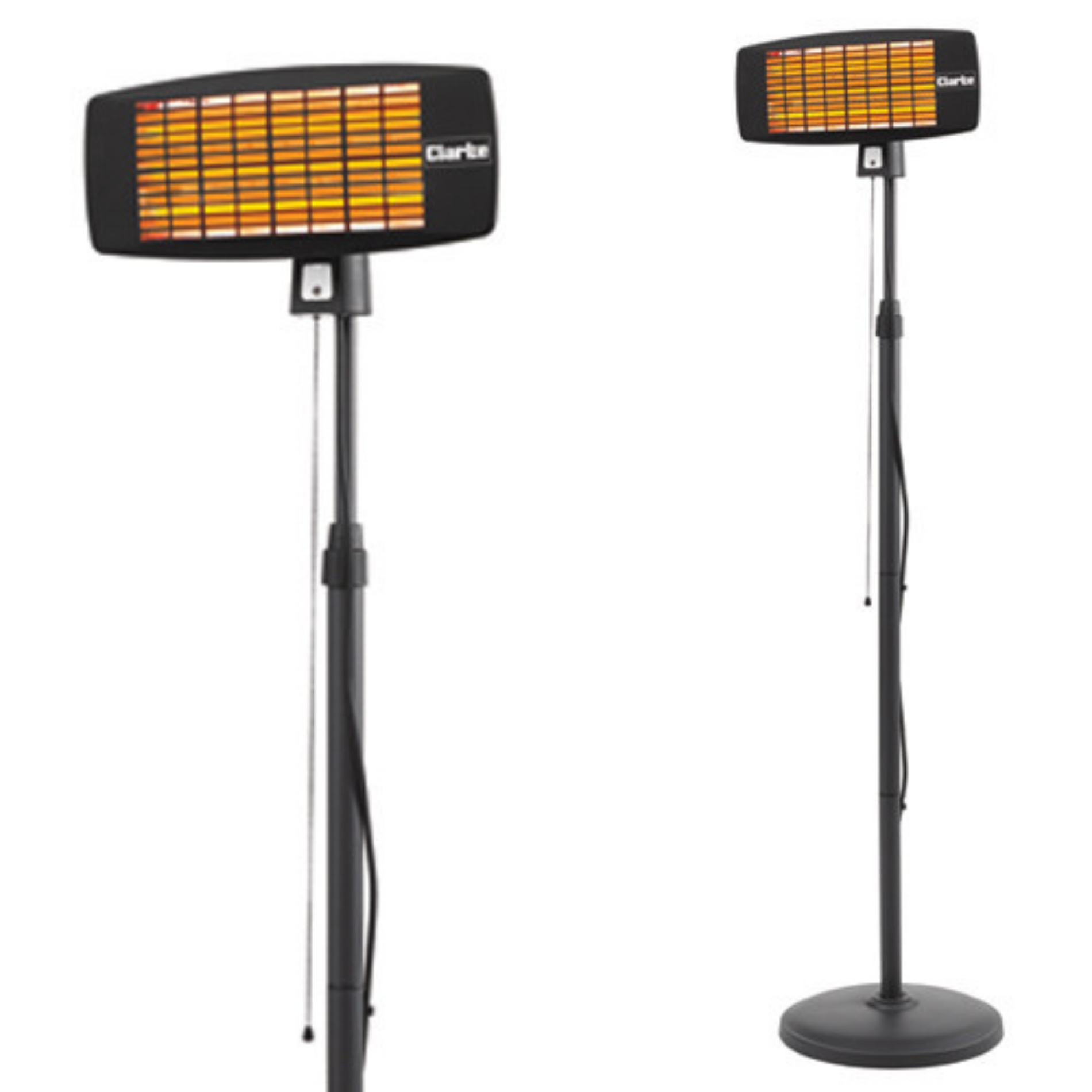 Clarke IQ2000S 2kW Infrared Quartz Heater with Stand
£89.34
Detailed Description
Clarke IQ2000S 2kW Infrared Quartz Heater with Stand
The Clarke IQ2000S Infrared Quartz Heater produces relatviely instant heat with excellent efficiency. Being IP24 rated, this heater can be used for outdoor seating areas and patios to keep people warm. The heater will provide direct warmth, without using energy to heat the surrounding air. With low running costs and odourless heat, this heater is suitable for domestic or commercial applications.
If you need assistance, please contact our experts on 0330 175 9558 or email orders@sunbeltsales.co.uk. Alternatively, you can use our live chat option.
Features & Benefits
Heat output: 2kW
Includes extendable floor stand 1.4-1.7m
Tip-over safety cut-out device
Simple pull-cord control
Highly efficient instant heat without odour or oxygen consumption
Technical Specification
Remote control
Built-in Control
Type
Spot Heater Space Heater
Document Download
Documentation File Format Size
Product Manual
PDF
2.1 MB
What's In The Box
1 x Clarke IQ2000S 2kW Infrared Quartz Heater with Stand
Related products
Inc. extendable floor stand
Tip-over safety cut-out
Tilt range: level to -25°
Simple pull-cord control

In stock

High Quality Infrared Heaters
Anti Tilt Switch
Low glow technology
Fully portable

In stock
Need some help?