Clarke GRH35 10.3kW Portable Infrared Gas Heater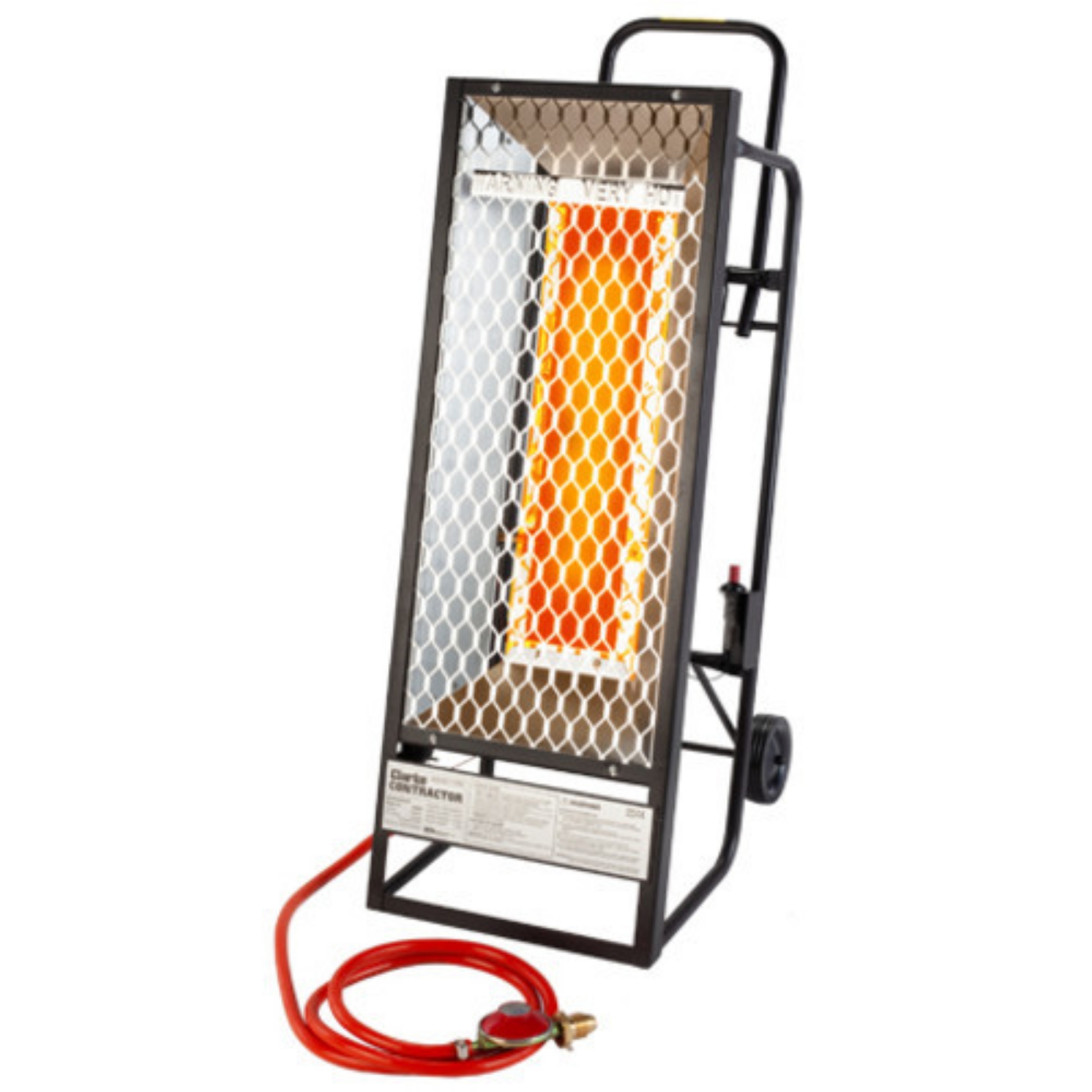 Clarke GRH35 10.3kW Portable Infrared Gas Heater
£197.88
Detailed Description
Clarke GRH35 10.3kW Portable Infrared Gas Heater
This highly efficient portable gas heater is a practical & safe way to heat workshops and small to medium sized commercial premises. A lightweight, yet heavy duty steel frame & steel mesh guard ensures it is both and safe robust for daily use. With no fan, there is also no need to be near an electricity supply making it ideal for site use and super quiet in its operation. The powder coated sturdy steel stand supports this durable metal burner, and is fitted with a tip-over and flame cut out safety cut-out device.
If you need assistance, please contact our experts on 0330 175 9558 or email orders@sunbeltsales.co.uk. Alternatively, you can use our live chat option.
Features & Benefits
Heat output: 10.25kW (35,000 BTU/hr)
Gas type: LPG (Propane)
Piezo ignition device, no electricity supply required
Gas consumption: 0.7kg/hr
Regulator pressure: 37mBar
Regulator flow rate: 1.5kg/hr
Includes 3m gas hose and regulator
Tip-over and flame cut out safety device
Wheels for easy manoeuvrability
Document Download
Documentation File Format Size
Product Manual
PDF
5.3 MB
What's In The Box
1 x Clarke GRH35 10.3kW Portable Infrared Gas Heater
1 x 3m hose & gas regulator
Related products
Piezo ignition device
Heat output: 36.6kW
Gas type: LPG (Propane)
Flame cut out safety device

In stock
Need some help?