Clarke Devil IRD20B 20kW Diesel Infrared Space Heater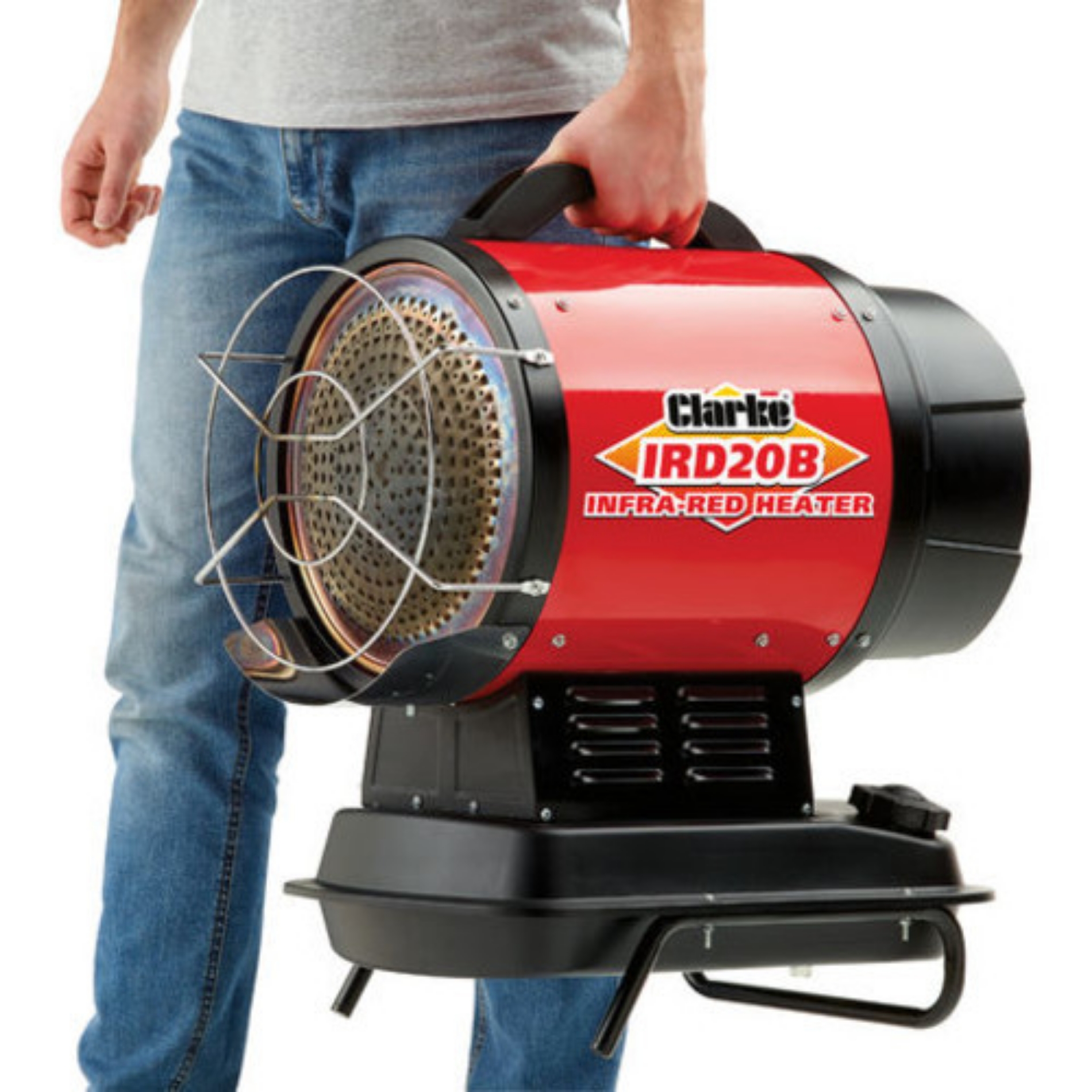 Clarke Devil IRD20B 20kW Diesel Infrared Space Heater
£512.10
Detailed Description
Clarke Devil IRD20B 20kW Diesel Infrared Space Heater
This Clarke Devil IRD20B 20kW Diesel Infrared Space Heater features a powerful output of 20kW (68,242 BTU). Ideal for spot and space heating on site and in well ventilated indoor areas. Can also be used for temporary and emergency heating. Heat combustion is clean and safe while producing low emissions.
The IRD20B can run for up to 8 hours on a full tank and is extremely economical.
If you need assistance, please contact our experts on 0330 175 9558 or email orders@sunbeltsales.co.uk. Alternatively, you can use our live chat option.
Features & Benefits
Heat output: 20kW (68,242 BTU/hr)
Includes carry handle and stand for manoeverability
Automatic flame failure cut-out
Area displacement: 400m2
Thermostat control
Digital room temperature display
Runs on diesel, kerosene, and paraffin
Fuel consumption: 1.9L/hr
Fuel tank capacity: 10.5L
Running time: 6hr
Technical Specification
Installation
Portable Portable
Remote control
Built-in Control Built-in Control
Thermostat
Built-in Built-in
Type
Space Heater Space Heater
Document Download
Documentation File Format Size
Product Manual
PDF
3.4 MB
What's In The Box
1 x Clarke Devil IRD20B 20kW Diesel Infrared Space Heater
Related products
Thermostat control
Flame failure cut-out
Room temperature display
Running time: 10hr

In stock
Need some help?