Clarke CON350 12" 110v Ventilator / Air Mover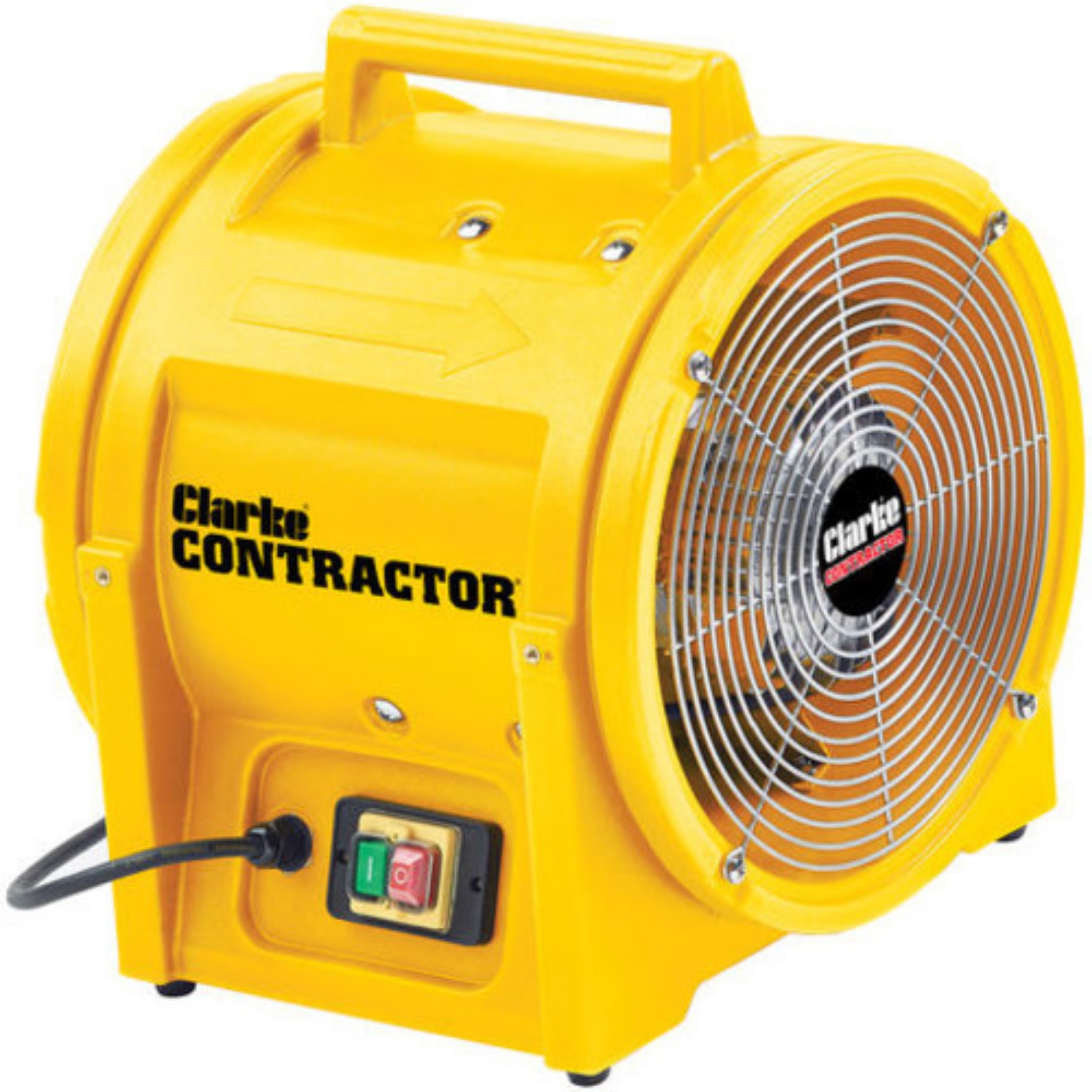 Clarke CON350 12" 110v Ventilator / Air Mover
£262.50
Detailed Description
Clarke CON350 12" 110v Ventilator / Air Mover
This high-performance portable ventilator fan extracts stale air to provide a cleaner more pleasant working environment. It has been specifically designed for use in automotive, commercial, industrial, and agricultural environments. To ensure long term reliability, this ventilator comes complete with a very sturdy build.
If you need assistance, please contact our experts on 0330 175 9558 or email orders@sunbeltsales.co.uk. Alternatively, you can use our live chat option
Features & Benefits
Fan Diameter: 12" (300mm)
Air flow: 3900m3/h (at optimum efficiency)
Voltage: 110v ~ 50Hz
Power: 500W
Colour: Yellow
Technical Specification
Power Consumption (W)
500W
Dimensions (LxWxH)
380x420x445mm
What's In The Box
1 x Clarke CON350 12" 110v Ventilator / Air Mover
Need some help?