Broughton VF600 110V Tough Steel Extractor Fan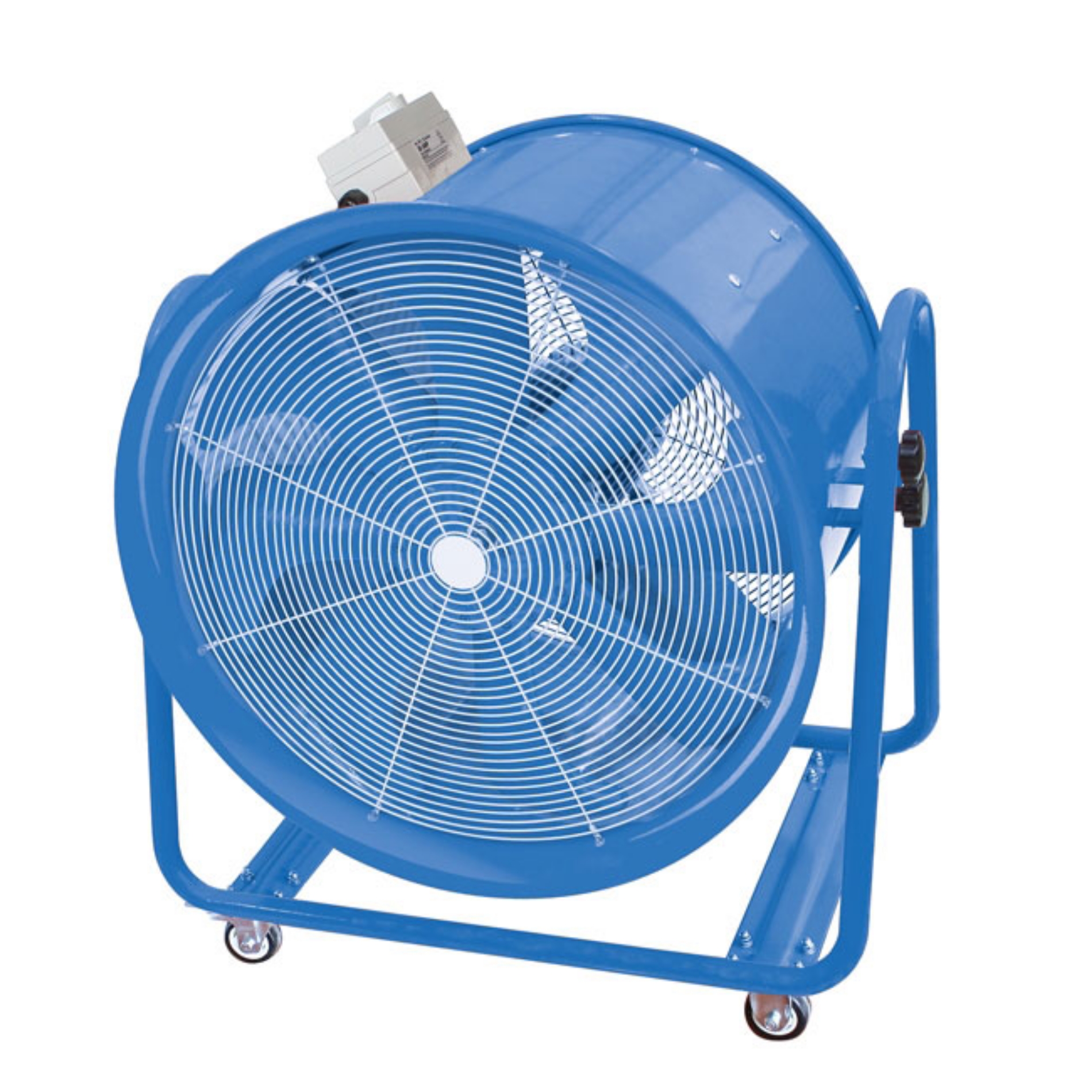 Broughton VF600 110V Tough Steel Extractor Fan
£499.17
Detailed Description
Broughton VF600 110V Tough Steel Extractor Fan
The VF range of industrial extractor fans boasts 1.5mm steel bodies, aluminium housed motors for excellent heat dissipation and sickle bladed fans to maximise airflow and pressure and allow them to duct 20M.
With various outputs up to 14,400m3/hr and available in 110V and 230V there's an option to suit just about any requirement.
Hard wearing plastic coated ducting is also available in 10M lengths and comes with a built in rope tie for securing to the unit.
If you need assistance, please contact our experts on 0330 175 9558 or email orders@sunbeltsales.co.uk. Alternatively, you can use our live chat option.
Features & Benefits
Airflow 14,400 m3/hr
480pa pressure
Robust steel casing
Available in 230V or 110V
Can be ducted to 20m
Made in the UK
Technical Specification
Cooling Capacity (BTU)
N/A
Heating Capacity (BTU)
N/A
Controls
Electronic control
Document Download
Documentation File Format Size
Specification Sheet
PDF
0.7 MB
What's In The Box
1 x Broughton VF600 110V Tough Steel Extractor Fan
Related products
Adjustable Thermostat
Overtemp protection
Industrial Trunk Handle
Highly portable

In stock

Two heat settings
Lightweight
Over Temperature Protection
Inline filter fitted

In stock
Need some help?