Broughton MB2000 230V Mighty Breeze Man Cooler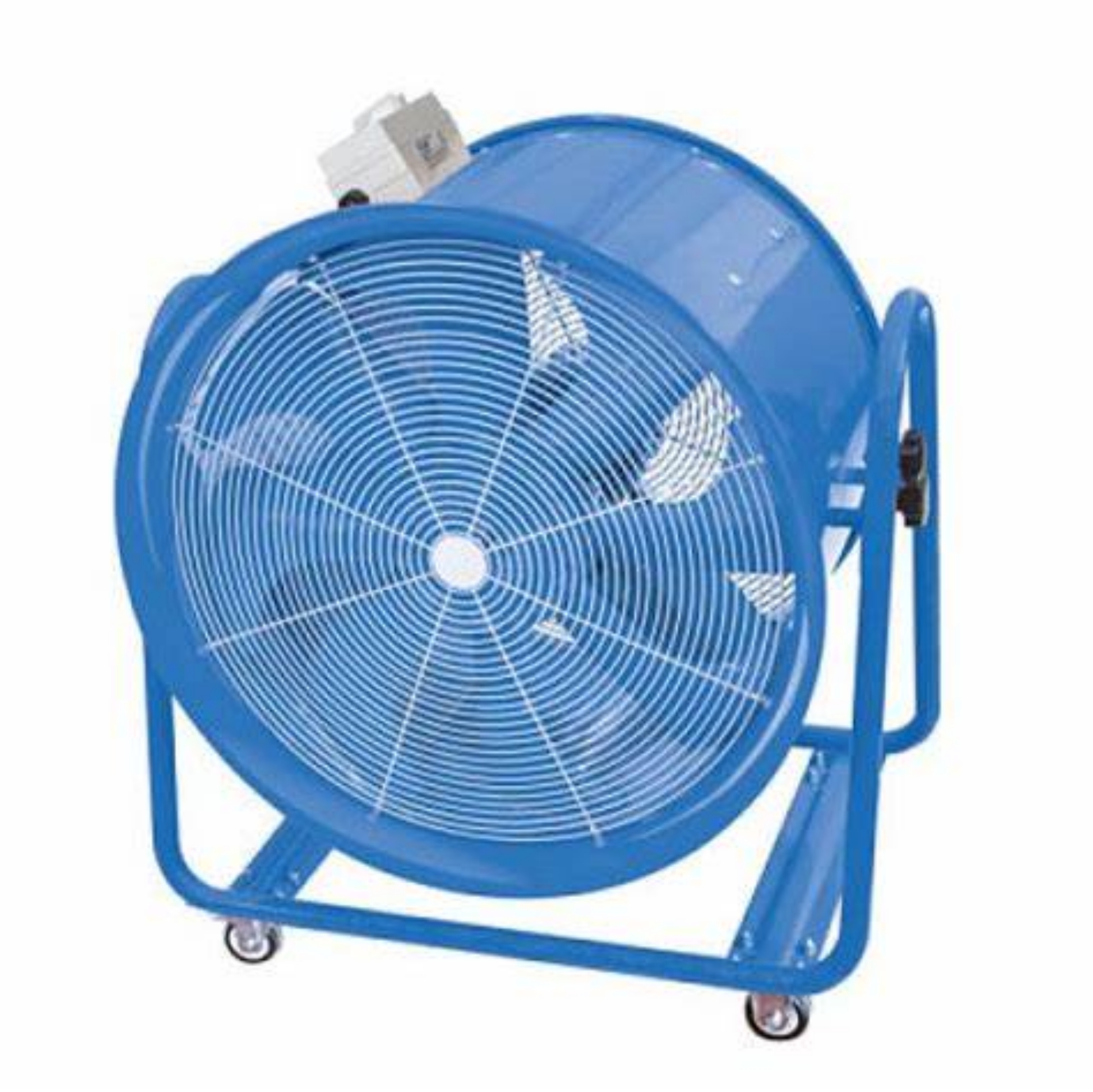 Broughton MB2000 230V Mighty Breeze Man Cooler
£768.00
Detailed Description
Broughton MB2000 230V Mighty Breeze Man Cooler
The Broughton MB2000 230V Mighty Breeze Man Cooler is a cross between a drum fan and a ventilation fan.
It combines the functionality of both types of fan into a single product. It produces more flow than normal 24" drum fans, and with much more pressure, allowing it to be used either as a conventional drum fan, or, as a ventilation fan which can exhaust or blow air through a length of flexible ducting.
The fan can pivot on its horizontal axis and be clamped into position. Two of its four castors have brakes to stop the unit shooting across the floor.
If you need assistance, please contact our experts on 0330 175 9558 or email orders@sunbeltsales.co.uk. Alternatively, you can use our live chat option.
Features & Benefits
● 14,400m³/hr airflow.
● Available in 110V or 230V.
● Can vent or cool.
● Powerful motor.
● Lockable castors.
● Can be ducted.
Technical Specification
Cooling Capacity (BTU)
N/A
Heating Capacity (BTU)
N/A
Controls
Electronic control
Plug
13amp 3 pin with a 1.8m cord
What's In The Box
1 x Broughton MB2000 230V Mighty Breeze Man Cooler
Related products
Adjustable Thermostat
Overtemp protection
Industrial Trunk Handle
Highly portable

In stock

Two heat settings
Lightweight
Over Temperature Protection
Inline filter fitted

In stock
Need some help?