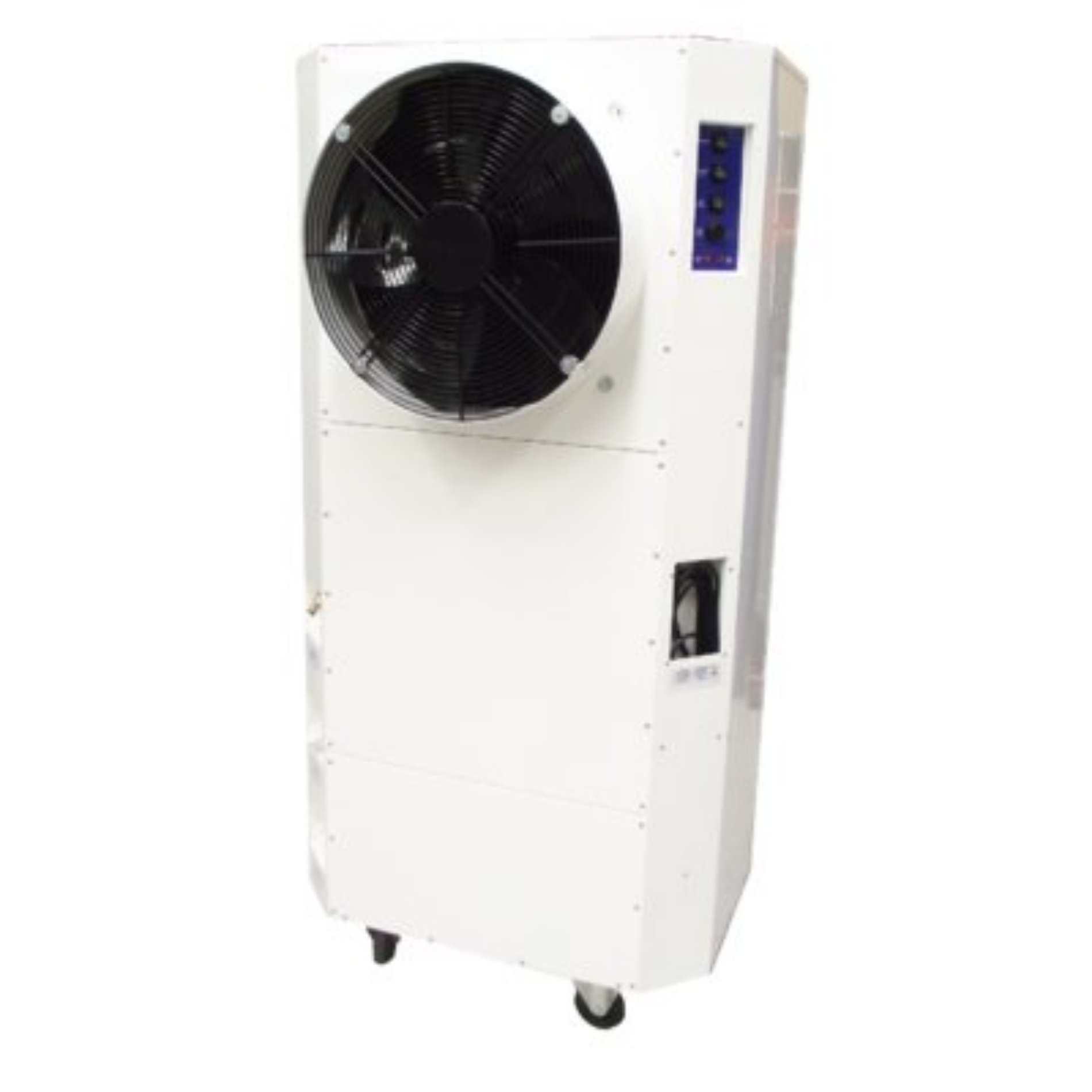 Broughton Comcool52 Evaporative Air Cooler
£1629.00
Detailed Description
As the original UK portable cooling range, Mighty Cool has a proud 30 year history of constant evolution to meet the ever changing requirements of climate control.
Designed and built with the growing emphasis on energy efficiency in mind, our latest range is designed to meet 21st century requirements with the largest available cooling outputs from a 13A supply, A* efficiency ratings, ERP compliance and the pioneering use of EC fans in portable air conditioning.
Made in England to the highest possible standards, Mighty Cool's extensive range includes traditional monoblocs, water cooled splits and now an industrial evaporative cooler capable of producing the equivalent of 20kW of cooling from just 2A.
Features & Benefits
Equivalent cooling duty 20kW/71000 BTU.
Running Current 2A.
Airflow 5165m³.
Multiple fan speeds.
Recessed controls.
Mains cable pocket.
Locking castors.
Please contact us if you require further information or advice.
Technical Specification
Controls
Electronic control
Document Download
Documentation File Format Size
Specification Sheet
PDF
1 MB
What's In The Box
Call our Support Team on 0330 1759558 if you require more information on this product.

Need some help?