Brolin BR7DD 7L Eco Clean Air Home Desiccant Dehumidifier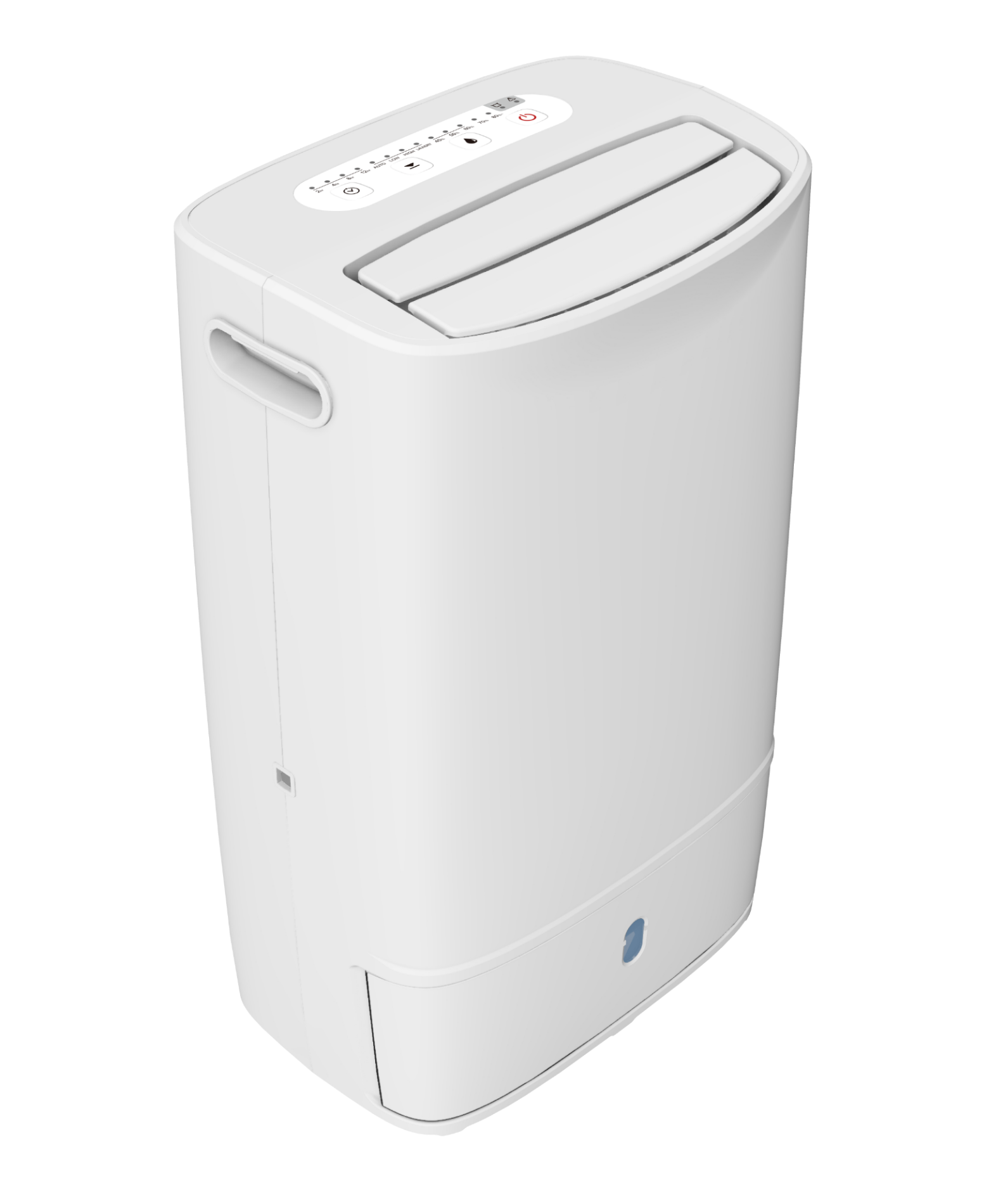 Brolin BR7DD 7L Eco Clean Air Home Desiccant Dehumidifier
£142.50
Detailed Description
Brolin BR7DD 7L Eco Clean Air Home Desiccant Dehumidifier
Are you looking for a dehumidifier that is effective, eco-friendly, and quiet?
If so, you might be interested in this handy dehumidifier. This dehumidifier uses desiccant rotor technology, which means it does not rely on a compressor or refrigerant gas to remove moisture from the air. Instead, it uses a that attracts and traps water vapour. This makes it more energy-efficient, environmentally friendly, and quieter than conventional dehumidifiers. All in a nice compact stylish casing!
The Brolin BR7DD removes up to 7 litres of water per day at 20°C and 60% relative humidity, and has a 2.4 litre collection water tank that can be easily emptied with a carry handle. Once the water tank is full, the dehumidifier will automatically switch off - so no need to worry about the tank overflowing! Although the machine does not come with a drain hose, you may use a standard 12mm diameter hose for continuous drainage - take a look at the Product Manual in the Document Download area for more information.

With its automatic humidistat, the dehumidifier witll automatically adjust the power level and humidity settings, according to the room conditions. The integrated timer also allows you to set 2, 4, 8, or 12 hour running times to turn the device on or off automatically. The dehumidifier is suitable for use in a wide range of temperatures, from 1°C to 40°C, and can be used in any room of your home. Since the dehumidifier is a desiccant model, the machine will remain effective and efficient, even at lower temperatures - not something you find with the compressor dehumdifiers on the market. It is light and portable, with a carry handle that makes it easy to move around. It also has a versatile adjustable louvre that allows you to direct the airflow in different directions. The louvre has two independent blades that can be freely adjusted to suit your preferences.
The compressorless dehumidifier also has a smart feature that enables it to restart automatically after a power cut. It will resume the operation at the same settings that you selected before the power failure, so you don't have to worry about resetting it.
Portable Dehumidifier | Removes Up To 7 Litres Per Day | Lightweight | Integrated Timer
Save energy and help protect the enivornment, whilst dehumidiying your home of office and improving the air quality - the Brolin BR7DD Dehumidifier is a great choice!
*This is a stocked item and will be shipped out on a Next Working Day delivery service, if ordered by 3pm.
If you need assistance please contact our team on 0330 175 9558 or email orders@sunbeltsales.co.uk. Alternatively, you can use our live chat option.
Features & Benefits
Simple to operate
Environmentally friendly with no harmful gasses
No internal compressor - quiet operation
Water tank capacity of 2.4L
Removable water bucket with handle
Water full indicator
Moisture removal of 7L/day (20°C, 60% RH)
Low running costs
Integrated 2, 4, 8, 12 hour timer
Operating temperature range (1°C to 40°C)
Automatic dehumidification according to power level and humidity settings
Auto restart after a power cut
Versatile adjustable louvre - 2 independent blades can be freely adjusted
Lightweight
Very quiet when in operation
Warranty and back up support are superb- It is simple to operate
12 Months warranty
Please contact us if you require further information or advice.
Technical Specification
Moisture Removal (L/Day)
7
Extraction Method
Tank with hose option
Extraction Rate (L/24hr)
7
Installation Type
Free Standing
Document Download
Documentation File Format Size
Product Manual
PDF
6.8 MB
What's In The Box
1 x Brolin BR7DD Dehumidifier
1 x Manual
Need some help?