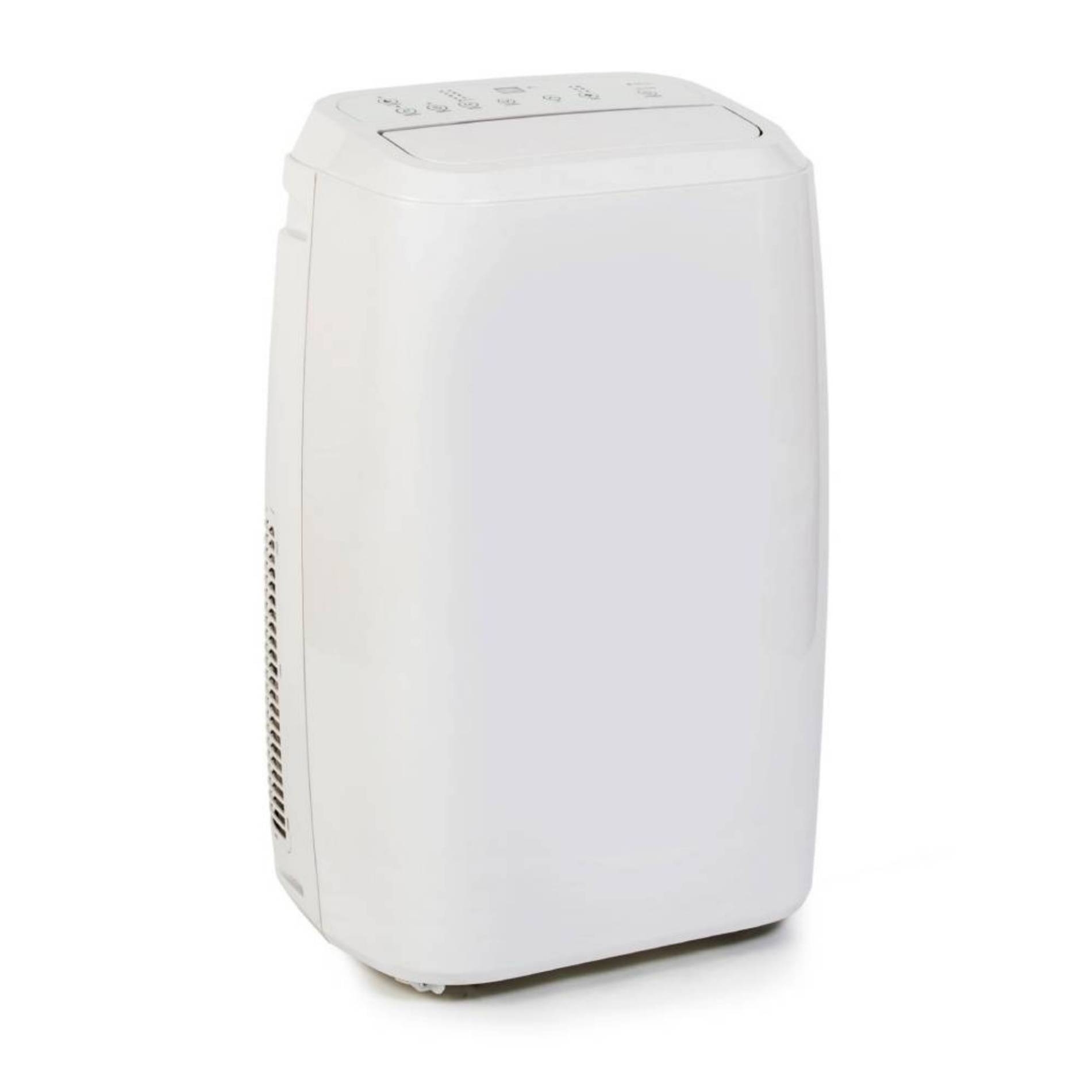 Brolin BR12P Mk2 3.5kW 4-in-1 Portable Air Conditioning Unit
£489.00
Detailed Description
Brolin BR12P Mk2 3.5kW 4-in-1 Portable Air Conditioning Unit
Brolin BR12P Mk2 3.5kW 12,000btu portable air conditioning unit for domestic, office and commercial spaces. This unt provides compact and quiet with heating, dehumidification and spot cooling for spaces up to 80 cubic meters.
This ruggedly built compact, quiet, lightweight and energy-efficient portable air conditioner is designed and manufactured to the highest standard and has four functions: Air conditioning, Heating, Dehumidification, Spot cooling
24 hour programmable timer | Sleep control function | Powerful cooling and heating | 17-30 degrees celsius heating and cooling range | Self-evaporating system for condensing water
The BR12P Mk2 is a fantastic addition to the BROLIN range of appliances. Made with durability in mind you get an idea of the build quality out of the box. Quite typical of a portable aircon unit of this size it is effective for spaces up to around 80 cubic meters (medium room size), and needs to be positioned where the exhaust hose can be routed outside.
The digital panel and associated remote control allow the unit to be set to your desired temperature. It is intuitive for ease and is ideal for offices, small server rooms, small conservatories, and general domestic use. The Brolin BR12P portable air conditioner is positioned in the room to be cooled and exhausts the hot air out of the room via the exhaust duct. Having the option of positioning the unit outside the room you wish to cool / heat is ideal if space and noise are critical.
A window kit is included for added convenience.
*This is a stocked item and will be shipped out on a Next Working Day delivery service, if ordered by 3pm.
If you need assistance please contact our team on 0330 175 9558 or email orders@sunbeltsales.co.uk. Alternatively, you can use our live chat option.
Features & Benefits
Innovative design.
Spot cooling effective in large areas.
Remote control for your convenience.
Low minimum noise levels less than 50 d(B)A.
LED display.
Temperature regulation key.
24 hour programmable timer.
Sleep control function.
Powerful cooling and heating.
17-30 degrees celsius heating and cooling range.
Self-evaporating system for condensing water.
3 ventilator stages.
Exhaust air hose can be integrated into the appliance for storage.
Adjustable air outlet.
Compact design.
Strong air flow: 6-8 meters.
Super strong dehumidification function: ideal for domestic, commercial and industrial applications.
2 year warranty.
Technical Specification
Function
Cooling + Heating
Cooling Capacity (BTU)
12000
Area Coverage (m³)
51 – 100
Controls
Electronic control
Rated input (cooling)
1345
Moisture Removal L/DAY
3.12
Plug
13amp 3 pin with a 1.8m cord
What's In The Box
1 x Brolin BR12P Mk2 3.5kW 4-in-1 Portable Air Conditioning Unit
1 x Window kit included
Related products
NEXT DAY DELIVERY!*
LED display
Remote Control
3 ventilator stages
Noise Level 65 dB(A)

In stock
Need some help?