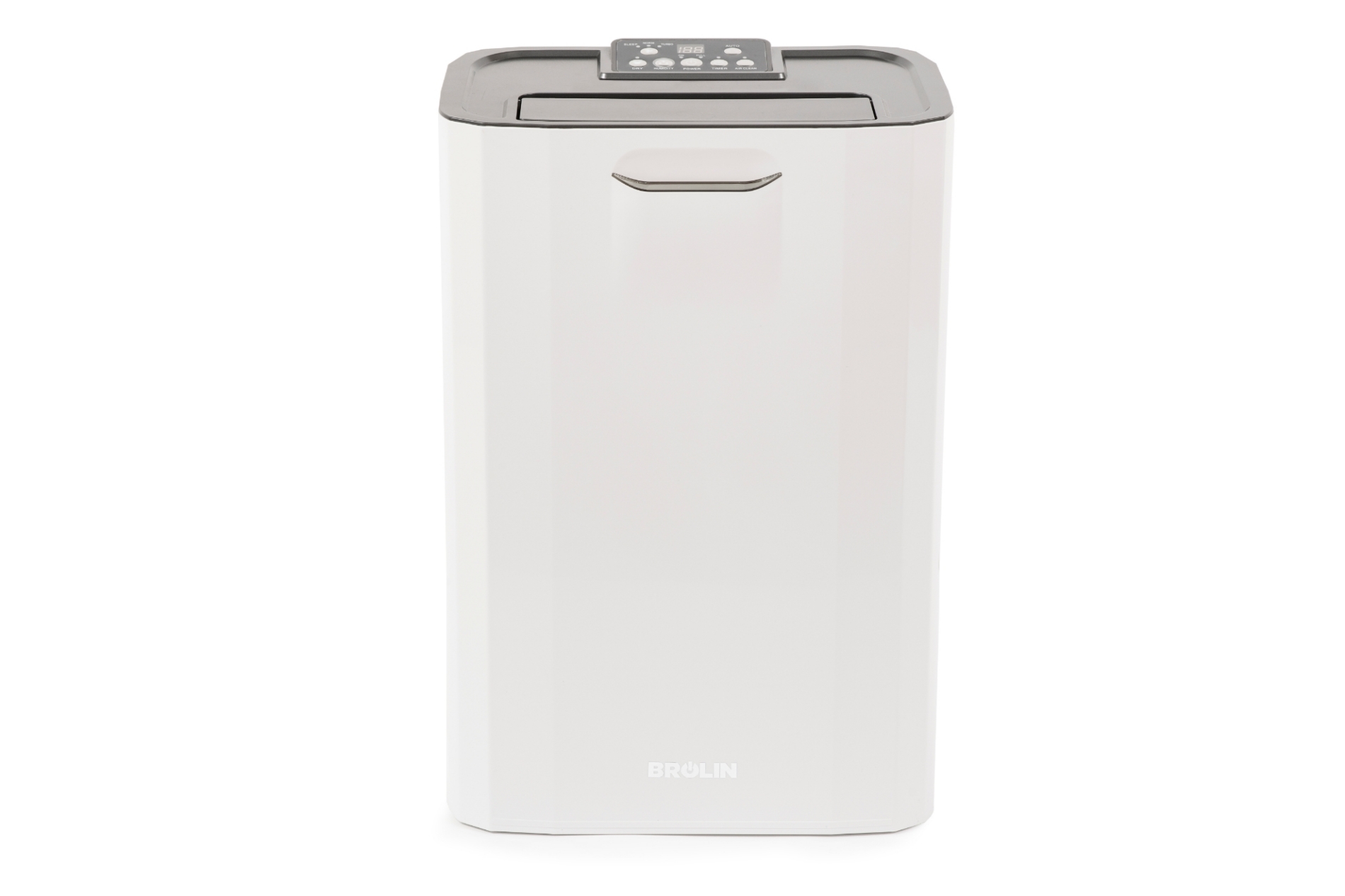 Brolin BR10D 10L Digital Desiccant Dehumidifier
£157.50
Detailed Description
A handy unit that displays the relative humidity and temperature in your home or work place. This can be used to monitor the humidity in different areas of the house (a child's room for example), remote from the dehumidifier. It has an easy to read digital display and should be used indoors only.
There are some unique features that separate it from every other unit available in the UK. In summary:
Large 5L tank, digital control, and colour change technology to indicate the humidity level.
Generally, consumers are more aware now-a-days of the benefits of using a desiccant over a compressor dehumidifier; (ideal for cooler areas, smaller, lighter, quieter, etc), the Brolin BR10D is no different.
Car storage, drying laundry, boats, caravans, remote use in holiday homes, or maintaining the humidity in houses of up to 5 bedrooms, are all common reasons for purchasing a BR10D.
This item qualifies for the FREE The LCD Weather Station worth £19.99 - The LCD Weather Station (sunbeltsales.co.uk)
Features & Benefits
It has a large 5 litre holding tank which makes it the biggest tank available on a desiccant unit.
The colour change technology lets you know at a glance if the humidity too high or too low.
It is digitally controlled (one of only two desiccant units available in the UK)
It is durable and ideal for cooler areas such as a garage, basement, etc.
Technical Specification
Moisture Removal (L/Day)
5
Document Download
Documentation File Format Size
What's In The Box
Call our Support Team on 0330 1759558 if you require more information on this product.

Need some help?