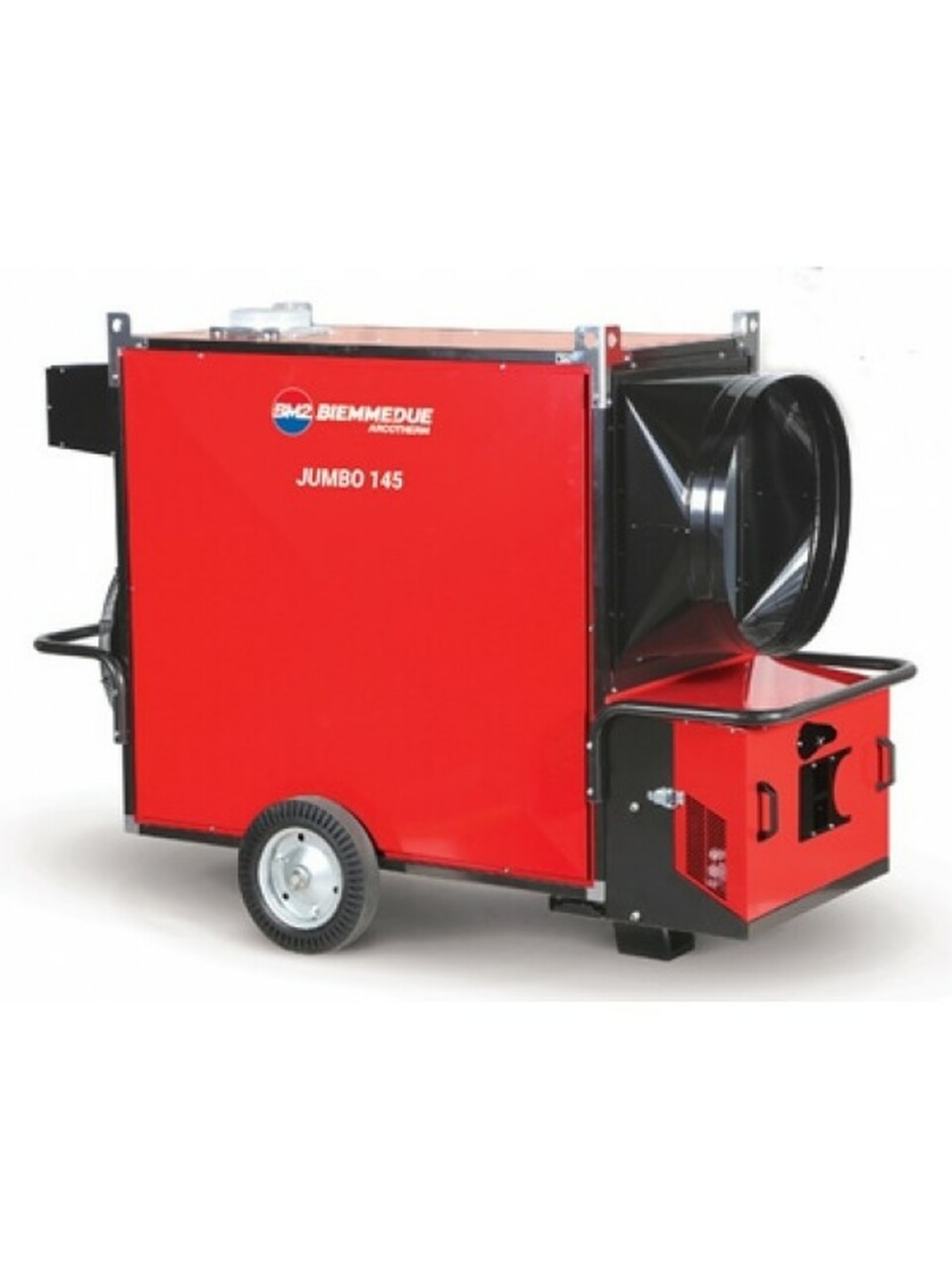 Arcotherm Jumbo 185M 170kW Indirect Oil Fired Space Heater - 240V
£5628.00
Detailed Description
Arcotherm Jumbo 185M 170kW Indirect Oil Fired Space Heater - 240V
The Arcotherm Jumbo 185M is an incredibly powerful and practical indirect space heater. Featuring a new high-performance 7-blade fan assembly and redesigned combustion chamber, the Jumbo 185M indirect space heater delivers a huge heating capability that is ideal for large spaces like warehouses, factories, garages, and more.
With a heating efficiency of 92 - 93%, massive airflow of 13000m³/hr, and heat output power of 170kW, this heavy-duty space heater creates warm and more tolerable working conditions for anyone in challenging environments. The Arcotherm Jumbo 85M can also be used for large scale drying on construction sites, in buildings following heavy downpours or flooding, or for agricultural applications like crop drying, and more.
100% Clean Hot Air | Tough & Robust Construction | Thermostat Connectivity | Portable Design
If you need assistance, please contact our team on 0330 175 9558 or email orders@sunbeltsales.co.uk. Alternatively, you can use our live chat option
Features & Benefits
240v power supply.
Clean, fume-free warm air.
Up to 160m ducting capability.
Flue, thermostat & ducting available as accessories.
Ideal for warehouses, factories & building applications.
Technical Specification
Remote control
Built-in Control
Thermostat
Optional Remote Thermostat
What's In The Box
Arcotherm Jumbo 185M 170kW Indirect Oil Fired Space Heater - 240V
Need some help?