Air Force 5.5HP 200L 400V Static Belt Drive Compressor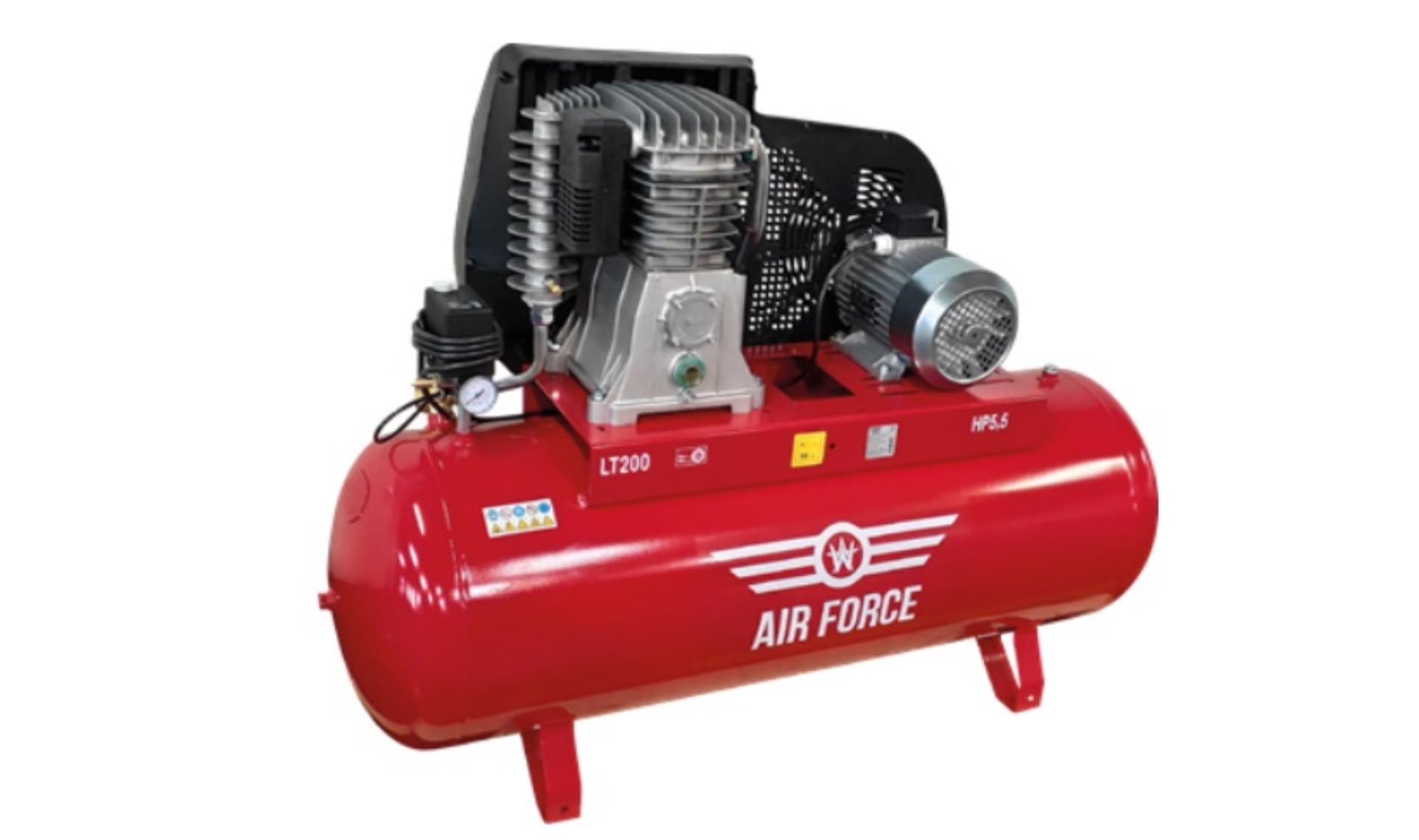 Air Force 5.5HP 200L 400V Static Belt Drive Compressor
£1284.85
Detailed Description
This Air Force Drive Compressor features high flow multi-blade flywheels for efficient cooling and has heavy duty aerodynamic guards. It features twin cylinder pumps and ensures efficient air compression from the pistons.
A belt driven twin cylinder pump powered by three phase 400V input voltage. The twin cylinder pump provides efficient air compression from pistons working in tandem to minimise vibration and hence, decrease noise levels.
The 21.4 CFM displacement of air is sufficient for a variety of air tools, running a plasma cutter amongst other applications.
A 200 litre tank provides storage of compressed air to minimise cutting in an out of the pump and prolonging life and reducing unwanted noise. Up to 10 bar of output pressure controlled via a pre-fitted regulator.
*2 Year Warranty*
Features & Benefits
Fitted aftercoolers
Fitted pressure regulator
Heavy duty aerodynamic guards
High flow multi blade flywheels for efficient cooling through finned head and block
Oil lubricated
Overload protection as standard on all models
Powerful 10 bar maximum pressure
Simple stop / start operation
Twin cylinder pumps
User friendly pressure gauge and oil level sight glass
*12 Months Warranty*
Document Download
Documentation File Format Size
Specification Sheet
PDF
0.5 MB
Need some help?