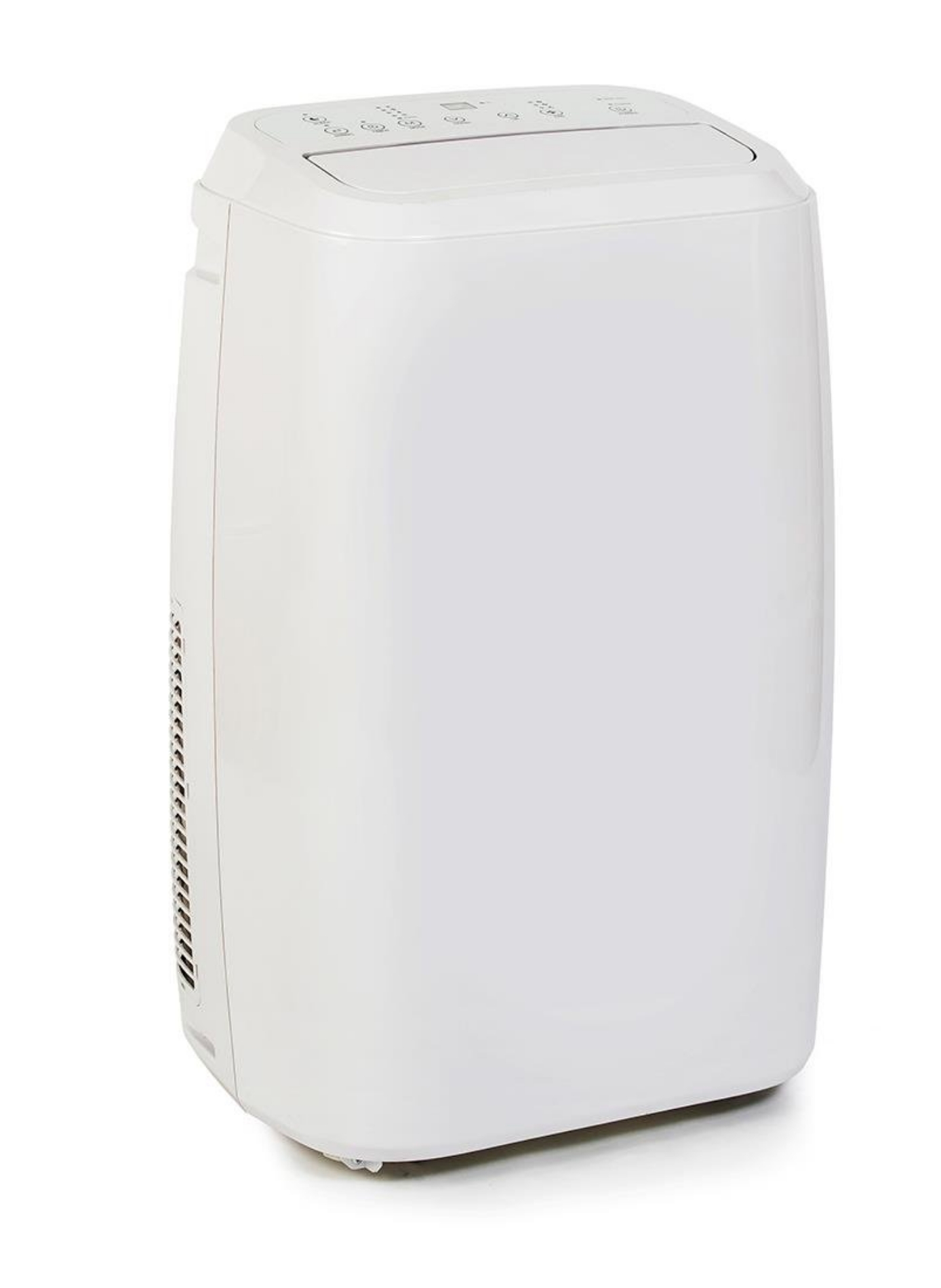 Air Conditioning Centre KYR35GW/AG 3.5kW Portable Unit
£399.00
Detailed Description
Fitted with easy roll castors this mobile air conditioning system can be conveniently moved from room to room as required, perfect for warm summers at home or hot days in the office. The KYR-35GW/AG can also be used for heating, making it ideal for year-round use.
Fitted with the new non-toxic, natural R290 gas, the KYR35GW/AG is now even more efficient than before. Included in the kit, is a 150mm 1.5m ducted exhaust pipe to vent the hot air outside the building.
Whilst keeping you cool, this compact unit will bring down the humidity of the area, helping even further to keep you comfortable on those long hot stuffy days.
This item qualifies for the FREE WINDOW SEAL KIT worth £35 - https://www.sunbeltsales.co.uk/portable-aircon-window-seal-kit
Features & Benefits
Easy roll castors.
Remote control.
High efficiency performance.
Adjustable fan speeds for minimum noise with rapid cooling.
Plug & play operation - no installation needed.
Timer feature.
Digital display to show operational settings and temperature.
Heat pump fitted to provide an heating option.
Air filters to help remove odours and particles.
Works with Google Assistant.
Works with Amazon alexa.
Power Input W (C/H) 1350/1450.
Current Input A (C/H) 5.5/6.0.
EER (BTU/hr.w) 2.6.
Max Room Size 35m sq.
Max Conservatory Size 20m sq.
Exhaust Hose Length 1.5m.
Exhaust Hose Diameter 150mm.
Window Extraction Kit Yes.
Please note: this product is not designed for cooling computer rooms (or similar), and cannot be used
24 hours a day. The unit is a portable device and is designed for 50% on timer and 50% off time per
24 hours. Warranty will be void if the product is misused in the incorrect environment.
Please contact us if you require further information or advice.
Technical Specification
Function
Cooling, Heating, Dehumidification
Cooling Capacity (BTU)
12000
Heating Capacity (BTU)
12700
Condition
Electronic control
Noise Level (low - high) dB(A)
56
Plug
13amp 3 pin with a 1.8m cord
Power Consumption (W)
1350/1450
Dehumidification (L/hr)
1.2
Document Download
Documentation File Format Size
KYR 25-35-45-55 Portable User Manual 2020
PDF
1.6 MB
What's In The Box
Inside Unit, 1 x Outside Unit
Remote Control With Wall Holster
Set Of Pre-insulated Copper Pipe To Connect The Units
Set Of Electrical Interconnecting Cables
Manual

Need some help?