Aerial® VT 2 Water Separator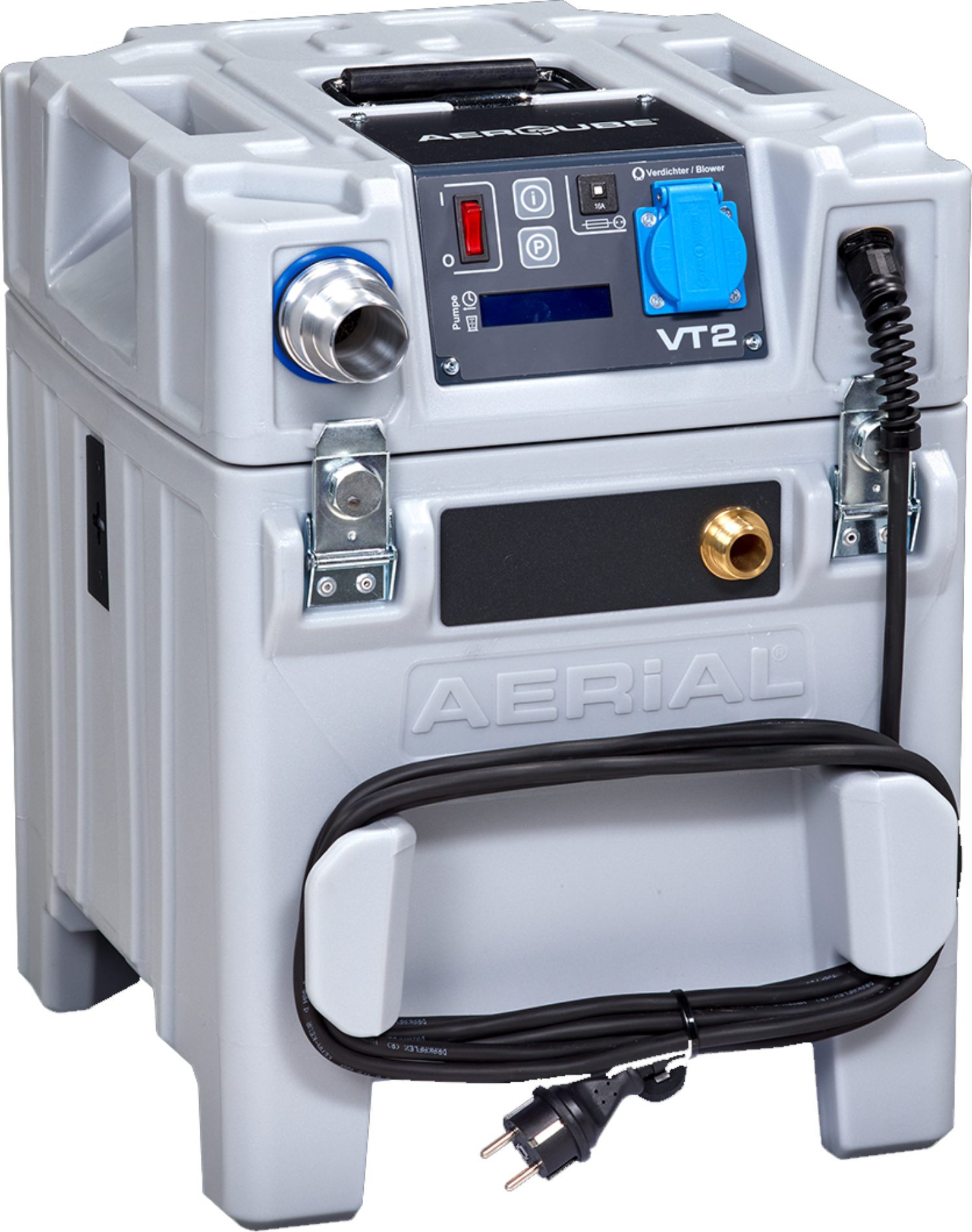 Aerial® VT 2 Water Separator
£1500.00
Detailed Description
The VT 2 water separator is equipped with a high-quality dirty-water pump which is also used in industrial applications. The VT 2 can be operated solely as a "wet vacuum cleaner" with this special pump. The VT 2's electronic level control switches the noise box off before the pumping-out process and back on again as soon as the integrated water tank has been emptied.
The enclosed design of the housing also means that the unit may be operated when it's standing in 30 cm of water.
Thanks to the hygienically flawless structure, cleaning can be especially performed especially easily and thoroughly. Two safety quick-release catches provide easy access to the inside. A drainage screw in the unit's foot further allows the residual water to be emptied fully.
Features & Benefits
High-power dirty-water pump for industrial application
Pump head height of up to a maximum of 7m
Intelligent eDRY® electronic system with full-text display shows all important operating statuses
The pumped water volume is displayed (in total and for each construction site and alongside the time of the last pumping process)
Electronic level control
Manual pumping out at the press of a button
Extremely robust AERCUBE® housing
Drainage screw for easy residual water drainage
Easy to open with safety quick-release catches
Broad range of handling and carrying options
Document Download
Documentation File Format Size
Aerial VT 2 Instruction Manual
PDF
0.4 MB
Need some help?