Aerial® VP 3 Noise Box Side Channel Blower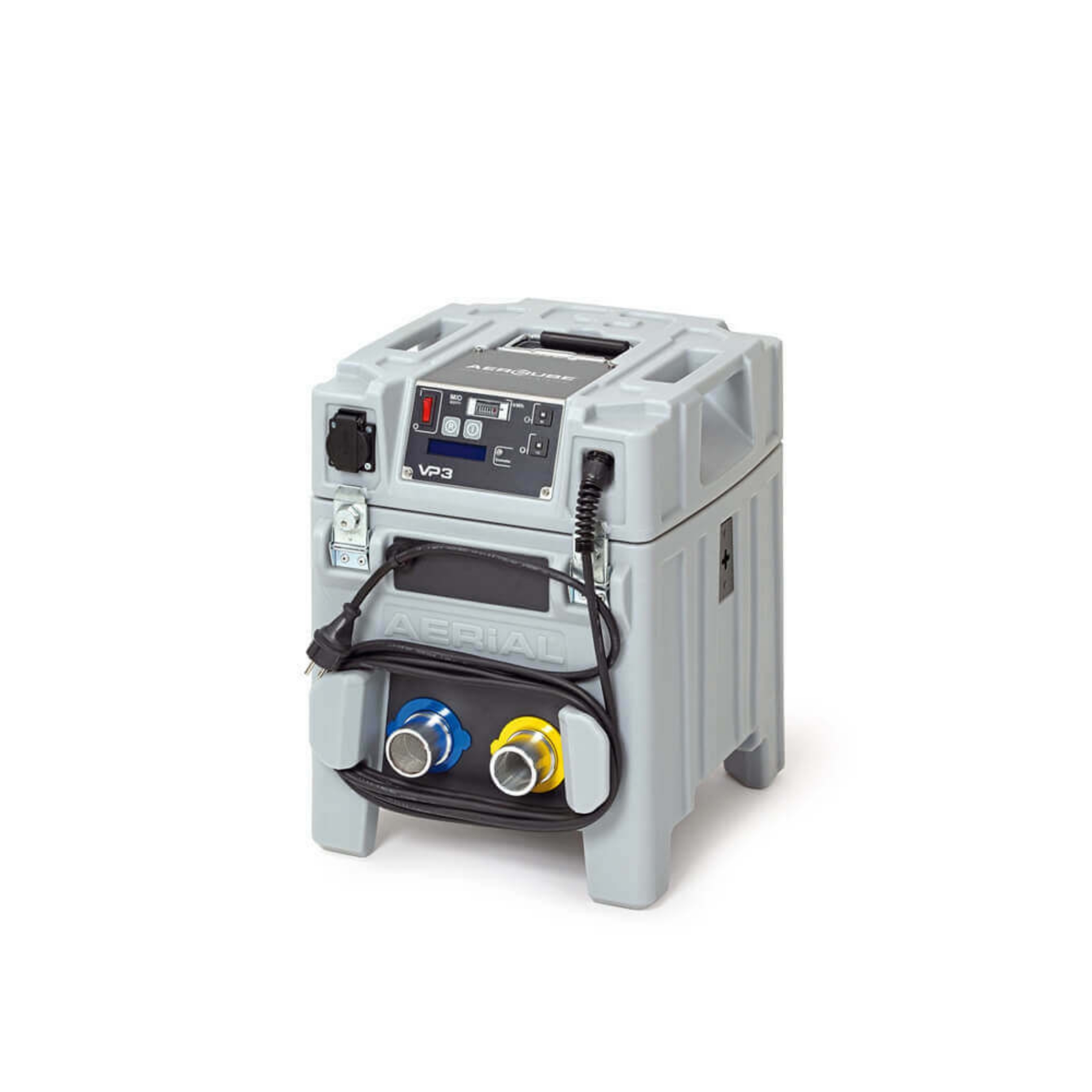 Aerial® VP 3 Noise Box Side Channel Blower
£1886.00
Detailed Description
The noise box VP 3 use air-cooled lateral channel blowers in the extremely robust AERCUBE® housing. Their excellent operating safety and energy-saving operations are the result of decades of experience. With the eDRY® electronic system integrated as standard, the drying technician receives the information needed for quick implementation and error-free operations in a neatly arranged full-text display.
The various gripping and carrying options make the units excellent to handle. A lashing system is responsible for additional stability during transport and storage.
Features & Benefits
Air-cooled lateral channel blowers, on vibration-absorbent bearings
800 W or 1100 W motor output
For drying surfaces of approx. 30 – 50 m²
Intelligent eDRY® electronic system with full-text display
Bar graph and multi-coloured LEDs for displaying counter-pressure
Operating hours and kWh meter can be read without power
Very quiet through highly efficient sound insulation
Easy to open with safety quick-release catches
Broad range of handling and carrying options
Extremely robust AERCUBE® housing
Integrated cable winder with magnetic plug holder
Document Download
Documentation File Format Size
Aerial VP 3 Instruction Manual
PDF
0.4 MB
Need some help?