Aerial ASE 200 Absorption Dehumidifier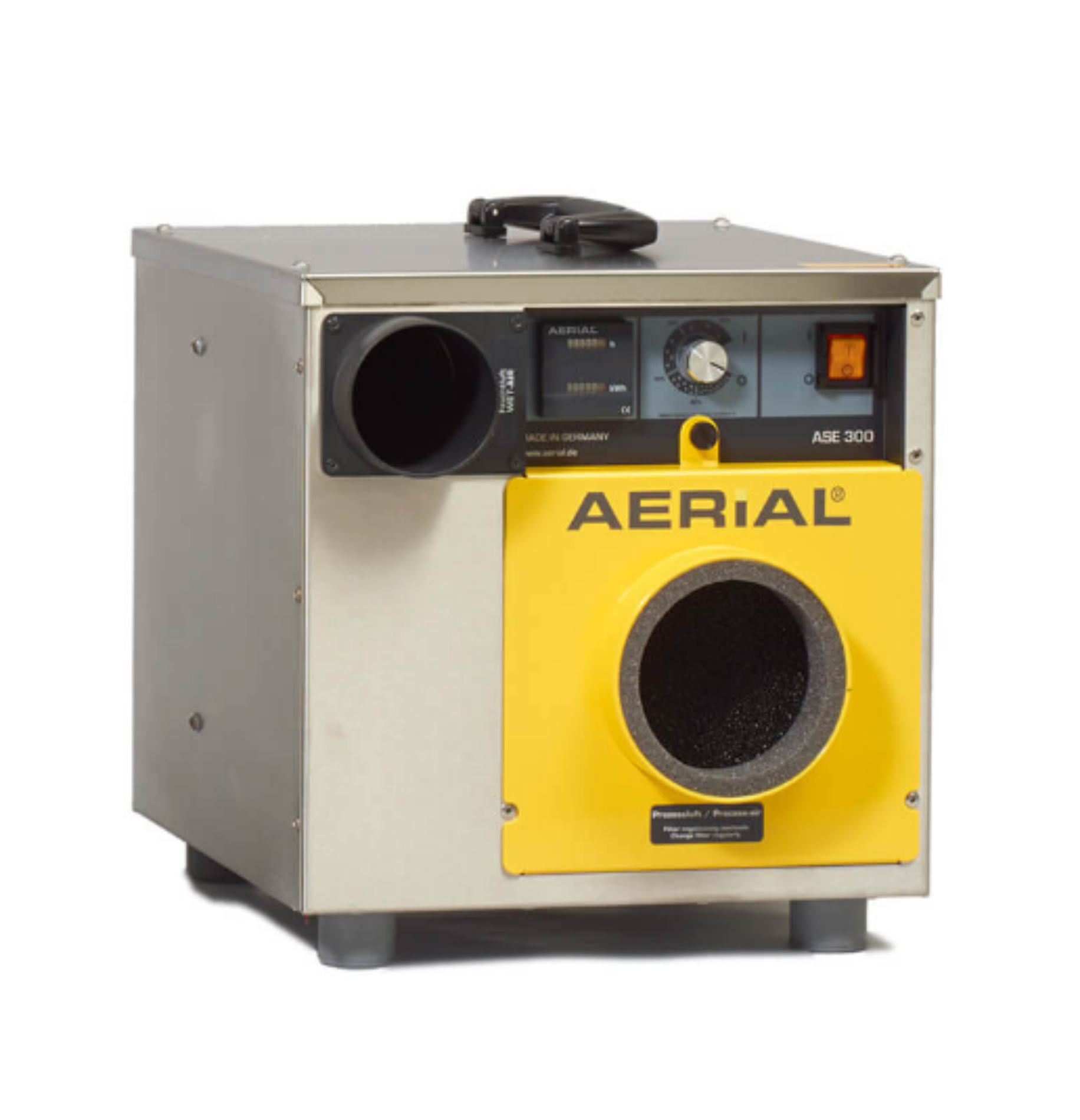 Aerial ASE 200 Absorption Dehumidifier
£1911.00
Detailed Description
Application examples include cellars, garages, warehouses, storage rooms, archives, production facilities, waterworks and more.
Ideally suited for dehumidification of large spaces with low temperatures, the portable ASE dehumidifiers are extremely compact, sturdy and light-weight adsorption dryers.
The ASE series in the robust stainless-steel housings are excellently suited for drying damage caused by water and for many other applications.
The ECODRY rotor makes the unit highly energy-efficient – the technical details speak for themselves. Regeneration is effected by a self-regulating PTC heating element.
PTC heating elements possess an automatic temperature-limiting effect. It's an effect that is used to achieve highest levels of operational safety.
Energy consumption is displayed via the calibrated, non-resettable, MID-compliant energy meter.
Adsorption principle with one common fan for process and regeneration air.
ASE 200: Suitable for environments up to 200m3 and can be perfectly combined with Aerial AB- and VP-series.
Features & Benefits
Stackable, quiet, easy to maintain
Energy-efficient thanks to the ecoDRY rotor
Robust floor unit with folding carrier handle
Rubber feet on the underside protect sensitive floor surfaces
Air intake: Process and regeneration air together with
air filter and sound absorber
Housing: Stainless steel / powder-coated steel plate
4.5 m connection cable with mains plug
PTC heating elements for maximum operating safety
Optionally equipped with calibrated performance meter
Please contact us if you require further information or advice.
Technical Specification
Moisture Removal (L/Day)
18.75
Extraction Method
Extraction Hose
Installation Type
Free Standing
Document Download
Documentation File Format Size
Aerial ASE 200 Instruction Manual
PDF
1.4 MB
Need some help?