Aerial® AB 200 Side Channel Blower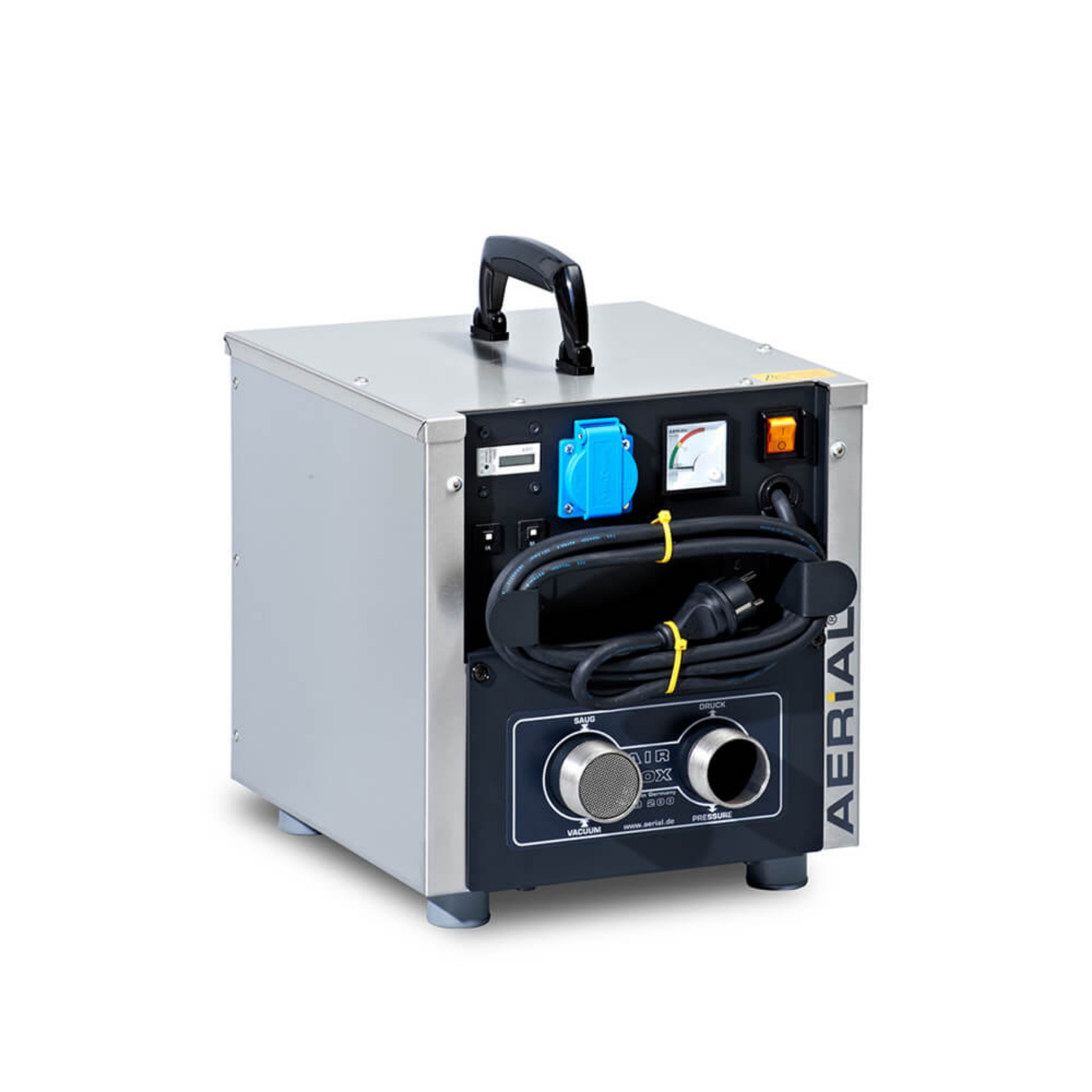 Aerial® AB 200 Side Channel Blower
£1526.00
Detailed Description
The AB 200 is a ready to use side-channel blower with integrated vibration suppression and sound insulation, ideally suited for water damage restoration.
The unit combines reliable and robust technology with quiet operations. This makes the device one of the most chosen units for drying of water damage. Drying companies rely on the tried and tested AERIAL® AB noise boxes.
Features & Benefits
Reliable performance and technology
Perfectly processed stainless steel housing to protect value
Long service life through the use of robust lateral channel blowers
Low noise levels for comfortable drying of e.g. water damage in residential surroundings
A 3-stage safety system to protect the blowers

Case made of stainless steel

Easy to service and maintain

Rubber feet for installation on the floor or other flat surfaces

Lightweight and easy to carry

The system is designed to deliver optimum performance using 50mm hoses with alternative 38mm hose fittings optional

Coarse filter at suction side

Integrated cable retention
Technical Specification
Power consumption (kW)
0.4
Document Download
Documentation File Format Size
Aerial AB 200 Instruction Manual
PDF
0.2 MB
Need some help?